Wearing plate for CH440
Shenyang Tianyi Mining Machinery Co., Ltd. supplies Sandvik CH420/CH430/CH440/CH660

CS420 CS430 CS440 CS660 Single-cylinder cone crusher shell

The accessories can be interchanged with the original machine.

The accessory purchase includes upper frame, lower frame, moving cone assembly, fixed cone assembly, drive shaft assembly, large and small gears, sealing ring, counterweight assembly, eccentric sleeve, eccentric bushing, main frame liner, arm Frame bushing, bowl-shaped bearing frame, cone head, spindle nut, spindle compression sleeve, adjustment sleeve, support sleeve assembly, pushing cylinder, cone crusher rolling mortar wall, crushing wall and other crusher accessories.
The company's main products include copper bushings, copper bushings, copper sliding plates, copper wire mothers, large copper castings, centrifugal copper bushings, flanged copper bushings, large bushings, copper bearing bushes, Brass bushings, Bronze bushings, cone-broken copper bushings, mining Machine copper sleeve, ball mill copper sleeve, press copper wire mother, reducer copper worm gear, press copper sleeve, crusher copper sleeve, Simmons copper sleeve, Metso eccentric copper sleeve, Sandvik copper sleeve, copper accessories for mining equipment , Mechanical copper fittings and other copper alloy products.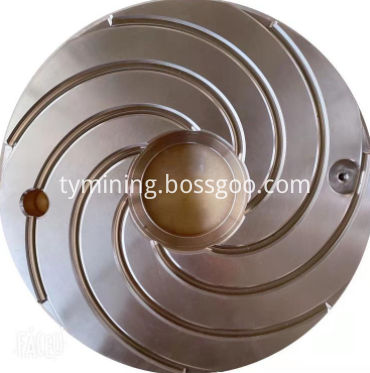 Our company is good at producing copper parts for crushers and has many years of experience in production, casting, and processing. It is an emerging manufacturer of customized cone crushing copper sleeves in Henan. The products are exported to Germany, Russia, the United States, Bulgaria, Japan and all parts of China. Well received by the majority of customers.

Production process: sand casting, metal casting, centrifugal casting.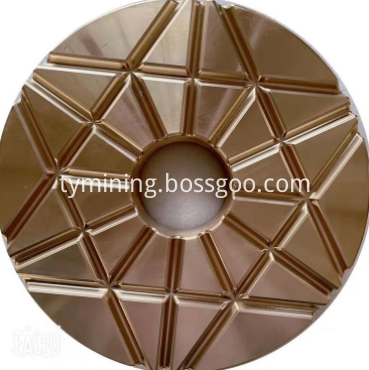 The casting diameter is 40mm-----2000mm, the small casting is 0.1kg/piece, the casting is 5000kg/piece, and the centrifugal diameter is 1800mm.

Common materials include: brass, tin bronze, lead bronze, aluminum bronze, phosphor bronze.

Our company can also survey and map the processing drawings on the spot according to the old parts provided by you. We hope that users of mining equipment can contact us directly.
Types
YYD Number
Original Number
Item description

H2800
CH420
174426138
442.6138-01
Main shaft step
H2800
CH420
174426139
442.6139-01
Piston shaft plate
H2800
CH420
174426130
442.6130-01
Ecc.wearing plate
H2800
CH420
174426131
442.6131-01
Bottom Shell Bushing
H2800
CH420
174429657
442.9657-01
Eccentric bush13 16 18
H2800
CH420
174429658
442.9658-01
Eccentric bush18 20 22
H2800
CH420
174429659
442.9659-01
Eccentric bush22 25 28
S2800
CS420
174429688
442.9688-01
442.9686-01
Eccentric bush13 16 20 25
H2800
CH420
174426143
442.6143-01
Locating Bar
H3800
CH430
174427893
442.7893-01
Piston shaft plate
H3800
CH430
174427895
442.7895-01
Main shaft step
H3800
CH430
174427923
442.7923-01
Eccentric bush16 19 22
H3800
CH430
174427924
442.7924-01
Eccentric bush22 25 29
H3800
CH430
174427925
442.7925-01
Eccentric bush29 32 34 36
H3800
CH430
174427927
442.7927-01
Ecc.wearing plate
H3800
CH430
174427928
442.7928-01
Locating Bar
H3800
CH430
174427935
442.7935-01
Bottom Shell Bushing
S3800
CS430
174428486
442.8486-01
Eccentric bush16 20 25 30
H4800
CH440
174427107
442.7107-01
Ecc.wearing plate
H4800
CH440
174427110
442.7110-01
Locating Bar
H4800
CH440
174427120
442.7120-01
Main shaft step
H4800
CH440
174427122
442.7122-01
Piston shaft plate
H4800
CH440
174427146
442.7146-01
Bottom Shell Bushing
S4800
CS440
174428067
442.8067-01
Ecc.bushing20 25 30 36
H4800
CH440
174429406
442.9406-01
Ecc.bushing32 36 40 44
H4800
CH440
174429642
442.9642-01
Ecc.bushing24 28 32
H4800
CH440
174429643
442.9643-01
Ecc.bushing13 16 20 24
H6800
CH660
174428730
442.8730-01
Piston shaft plate
H6800
CH660
174428732
442.8732-01
Main shaft step
H6800
CH660
174428742
442.8742-01
Bottom Shell Bushing
H6800
CH660
174428761
442.8761-01
Ecc.wearing plate
H6800
CH660
174428762
442.8762-01
Locating Bar
H6800
CH660
174428824
442.8824-01
Eccentric bush18.20.24.28
H6800
CH660
174428825
442.8825-01
Eccentric bush28 32 36 40
H6800
CH660
174428826
442.8826-01
Eccentric bush40 44 48 50
S6800
CS660
174429033
442.9033-01
Eccentric bush20 25 30 35 40
H7800
CH870
174520507
452.0507-001
Main shaft step
H7800
CH870
174520538
452.0538-001
Piston shaft plate
H7800
CH870
174520808
452.0808-001
Ecc.wearing plate
H7800
CH870
174520834
452.0834-001
Locating Bar
H7800
CH870
174520795
452.0795
Bottom Shell Bushing
H7800
CH870
174520805
452.0805
Eccentric bush32.37.42.47
H7800
CH870
174520806
452.0806
Eccentric bush47.52.57.62
H7800
CH870
174520807
452.0807
Eccentric bush62.68.74.80
H8800
CH880
174429357
442.9357
Eccentric bush24.28.32.36
H8800
CH880
174429358
442.9358-01
Eccentric bush36.40.44.48
H8800
CH880
174429359
442.9359
Eccentric bush48.52.56.60
H8800
CH880
174429360
442.9360-01
Eccentric bush60.64.68.70
H8800
CH880
174429248
442.9248-01
Bottom Shell Bushing
H8800
CH880
174429249
442.9249-01
Ecc.wearing plate
H8800
CH880
174429723
442.9723-01
Main shaft step
H8800
CH880
174429724
442.9724-01
Piston shaft plate
H8800
CH880
174429308
442.9308-01
Locating Bar