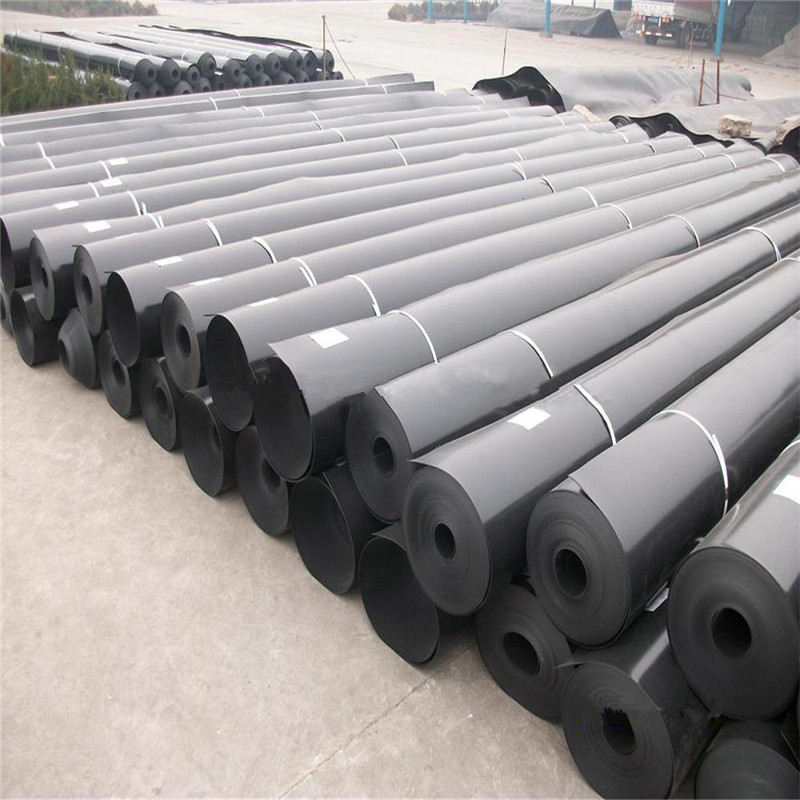 HDPE Impermeable Geomembrane offers a cost-effective way to eliminate reservoir and dam water loss. The installation of a UV-stable membrane lining system not only resolves unwanted water leakage (from cracks and/or porous soil). HDPE Impermeable Geomembrane will also prevent chemicals from leeching into or out of the dam, pond or reservoir.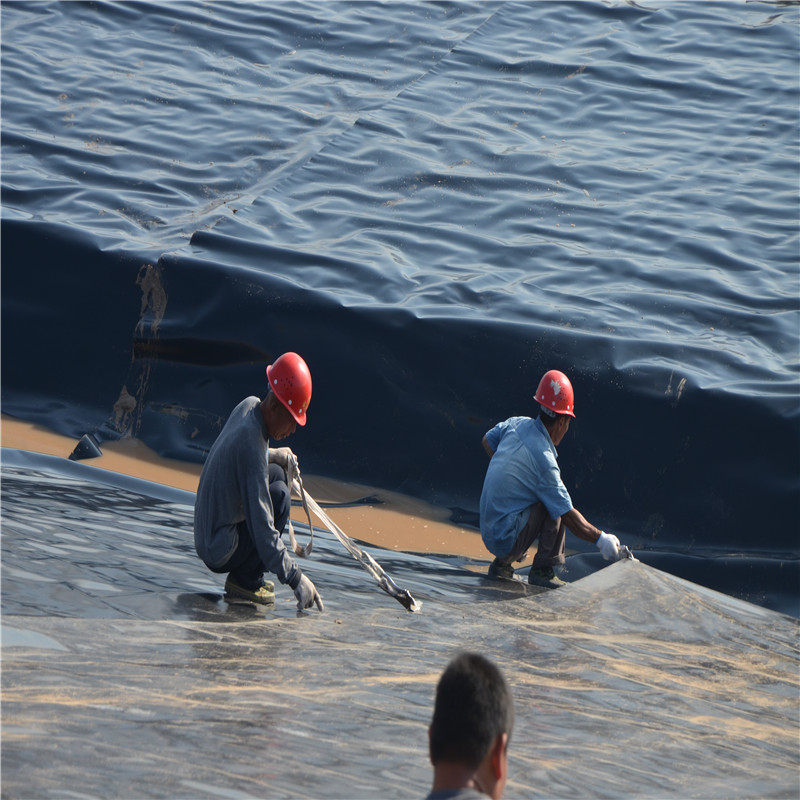 Tinhy flat surface HDPE Geomembrane is produced from high-grade white color hdpe geomembrane resin produced by foreign and domestic large petrochemical enterprises by three-layer pressing and plastic formation technology and double layer pressing and rolling technology. The company is the only enterprise that uses the two technologies to produce Geomembrane in the same industry. The company has plastic formation experience for more than twenty years, makes close cooperation with earthwork builder, makes continuous innovation, seeks perfection, and makes great efforts in providing the most reliable products to the customers.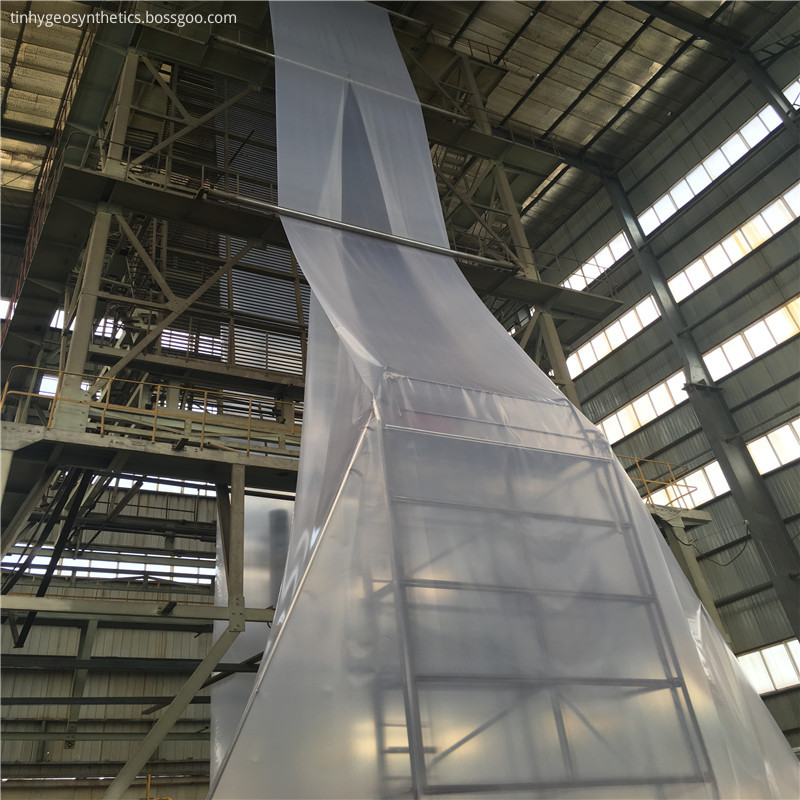 The seam area shall be clean and dry, free of mud, moisture, dust, dirt, sand or debris and seam panels are overlapped properly for fusion welding. Seam surface area shall be abraded or grinded to rid of surface oxidation and tack weld for extrusion welding. Grinding is performed parallel to the seam and grinding marks shall not extend more than quarter inch outside the weld bead area. The Welding Technician shall ensure that wrinkles or fishmouths are minimized. During seaming, visual inspection and constant hand peel testing is practiced.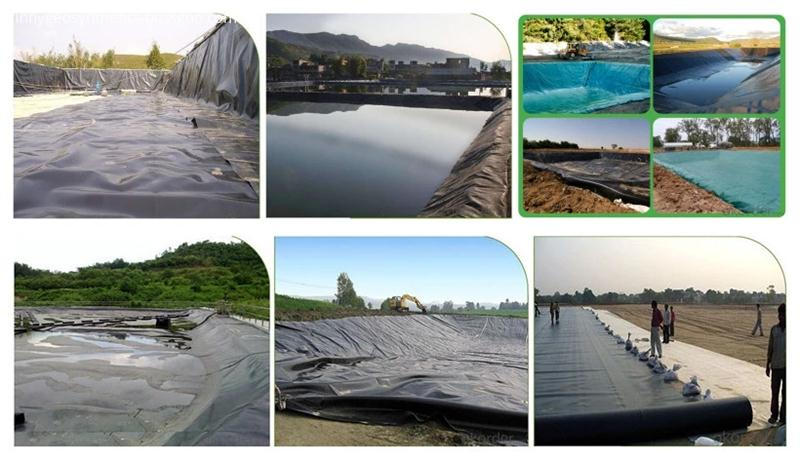 For all types of welding, the Installer Site Manager shall verify that the welding personnel are attentive and act professionally and all equipments are well maintained and functioning properly. Welding Technician must purge the Extruder machine of heat degraded extrudate for at least one minute prior to use. The surfaces to be welded are well abraded and clean.

Special detail fabricating areas such as sumps, pipe penetrations, concrete structures, fittings and accessories shall require Extrusion Weld process. Non-linear seams, roll ends, pipe penetrations, sumps, patches, corners or anywhere it is impractical to use a Fusion Welder are welded by Extrusion Weld method using an Extruder Resin or Extruder Rod Gun. This technique encompasses extruding molten resin between two geomembranes or at the edge of two overlapped geomembranes to effect a continuous bond. The extrudate rod or resin bead shall be made from similar type as the geomembrane.

Geomembrane liners are welded by Fusion Weld method using a self-propelled hot air or hot wedge welding machine. The welder creates a fusion weld by heating the overlapped liner surfaces, with a pair of pressure rollers pressing them together while in molten state to result in a permanent bond. Seam overlap shall be consistent with the requirements of the welding equipment being used. For fusion weld a 4 inch (100 mm) overlap is a common standard.
The Specification of HDPE geomembrane
Thickness is from 0.12mm to 4.0mm and breadth is from 4m to 9m. Length shall be designed according to engineering design and clients` requirements.
Thickness

0.12mm-4.0mm

Length

50m/roll,100m/roll,150m/roll or as your choice

Width

4.0m-9.0m or as your choice

Color

White/Black/Blue/Green, mainly black

Material

HDPE

Delivery port

Qingdao

Package:

woven bag or as customers' requests

Product time

2-20 days

Features

1.Good physical and mechanic performance

2.High tearing resistance, strong deformation adaptability

3.Puncture-resisting, aging resisting, ultra-violet radiation, oil and salt, and corrosion resistance

4.Good adaptability to high and low temperature, non-toxicity, long service life

5.Good waterproof, drainage, anti-seepage and damp proof effects

6.Complete width and thickness specifications, low cost and easy installation.

Note

We can do as your demand,please feel free to contact us for more information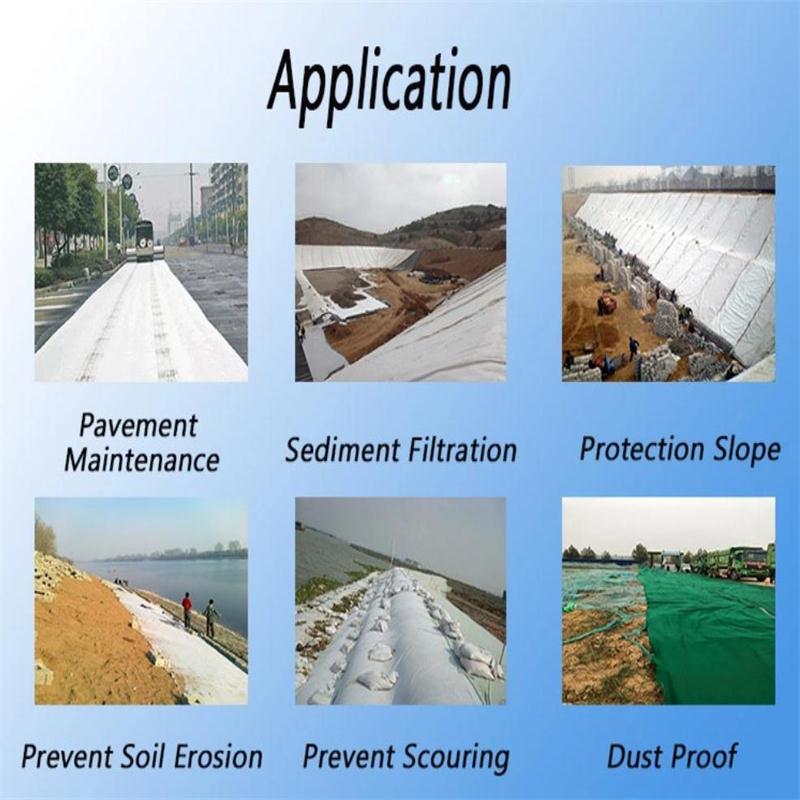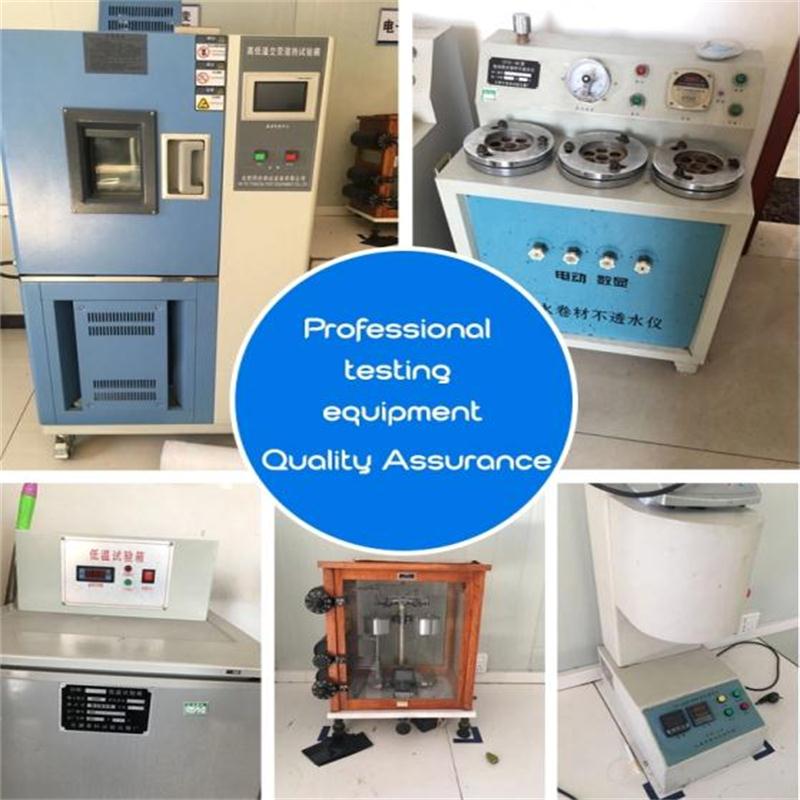 The Application of HDPE geomembrane


1) Environmental protection sanitation (such as solid waste landfills, sewage treatment plants, power plants Chi-conditioning, industrial, hospital solid waste, etc.) .
2) Water (such as rivers, lakes and reservoirs of the anti-dam, plugging, reinforcement of the canal seepage, the vertical wall of the heart, slope protection, etc.).
3) Municipal Engineering (subway, on the ground floor of the building, planted roof, the roof garden of anti-seepage, sewage pipes lining, etc.).
4) Landscape (man-made lake, river, reservoir, golf courses reservoirs of the substrate, slope protection, green lawn of the waterproof moisture, etc.).
5) Petrochemical (chemical plants, oil refineries, gas storage tanks of the anti-chemical reaction tanks, sedimentation tanks of the lining, etc.).
6) Mining (washing and pool heap leaching, the ash-field, dissolved, precipitation, the yard, the tailings seepage substrates, etc.) .
HDPE geomembrane technical index of ASTM test GM 13 standard

Technical data
No.

Item

Test Value

0.75mm

1.0 mm

1.25 mm

1.5 mm

2.0 mm

2.5 mm

3.0mm

1

Minimum Density(g/cm³)

0.939

2

Tensile Property

Strength at yield,N/mm

11

15

18

22

29

37

44

Strength at break ,N/mm

20

27

33

40

53

67

80

Elongation at yield,%

12

Elongation at break,%

700

3

Tear Resistance N

93

125

156

187

249

311

374

4

Puncture Resistance N

240

320

400

480

640

800

960

5

Stress Crack Resistance, hrs

300

6

Carbon Black Content, %

2.0-3.0

Carbon Black Dispersion

1 or 2

7

Standard OTI Min

100

High Pressure OTI Min

400

8

Impact Cold Crack at -70°C

Pass

9

Water vapor permeability

(g.cm/cm2 .s.Pa)

≤1.0×10-13

10

Dimensional Stability (%)

±2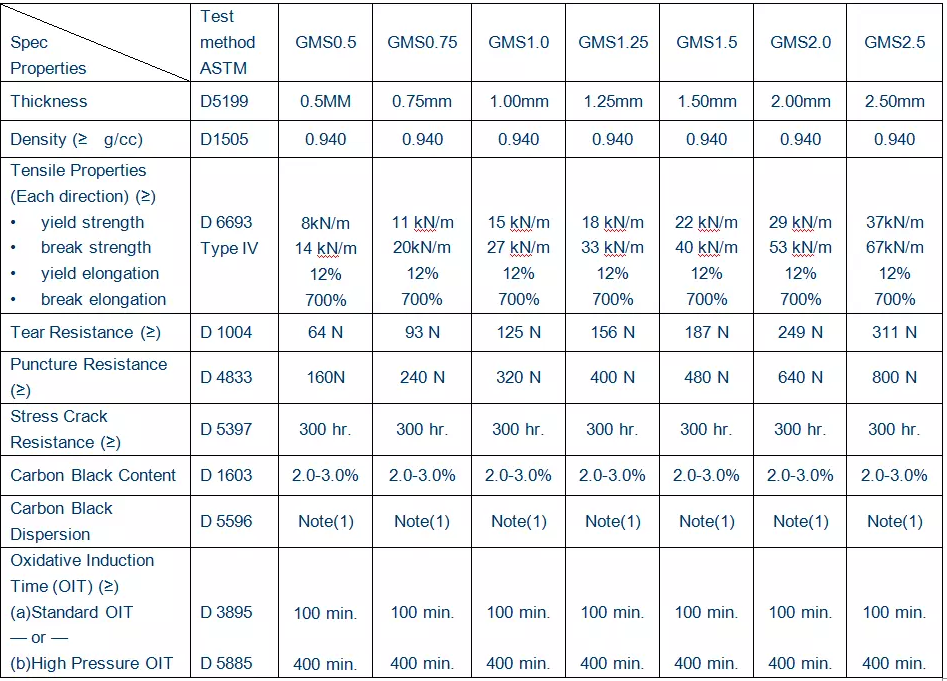 Certification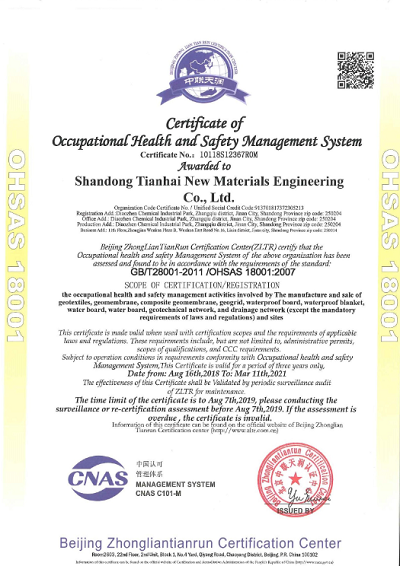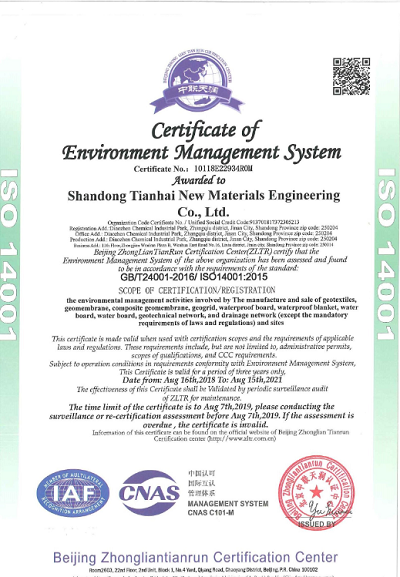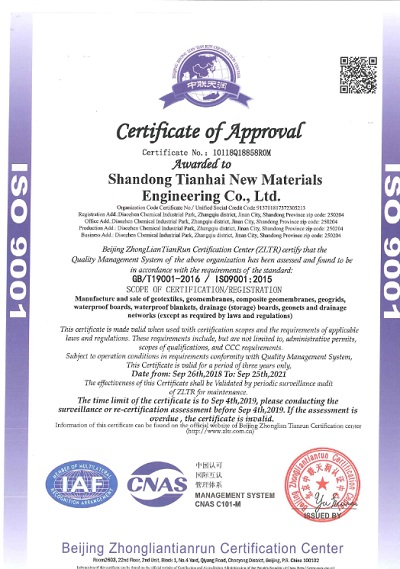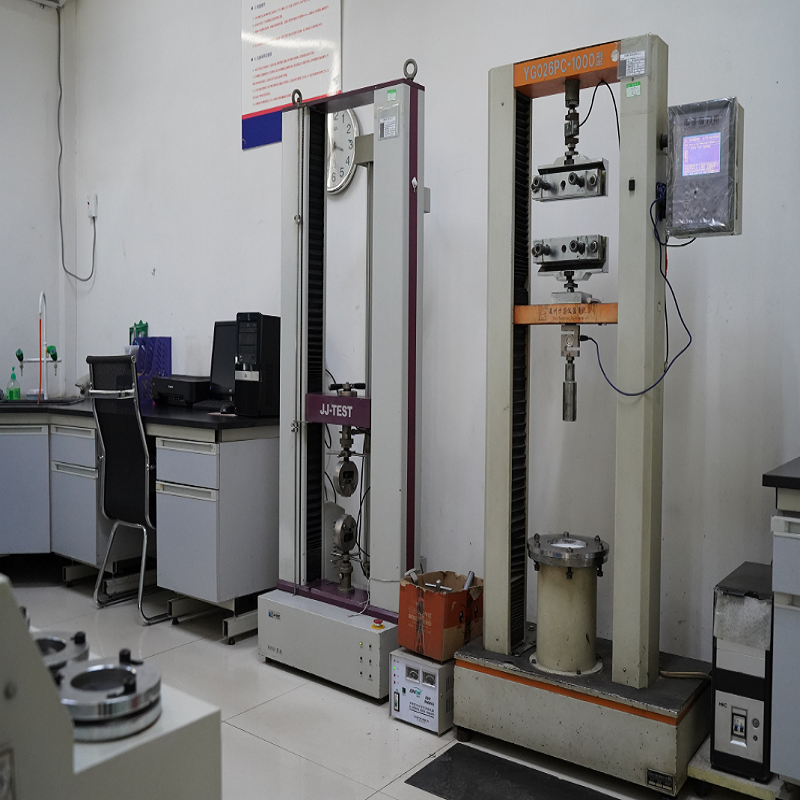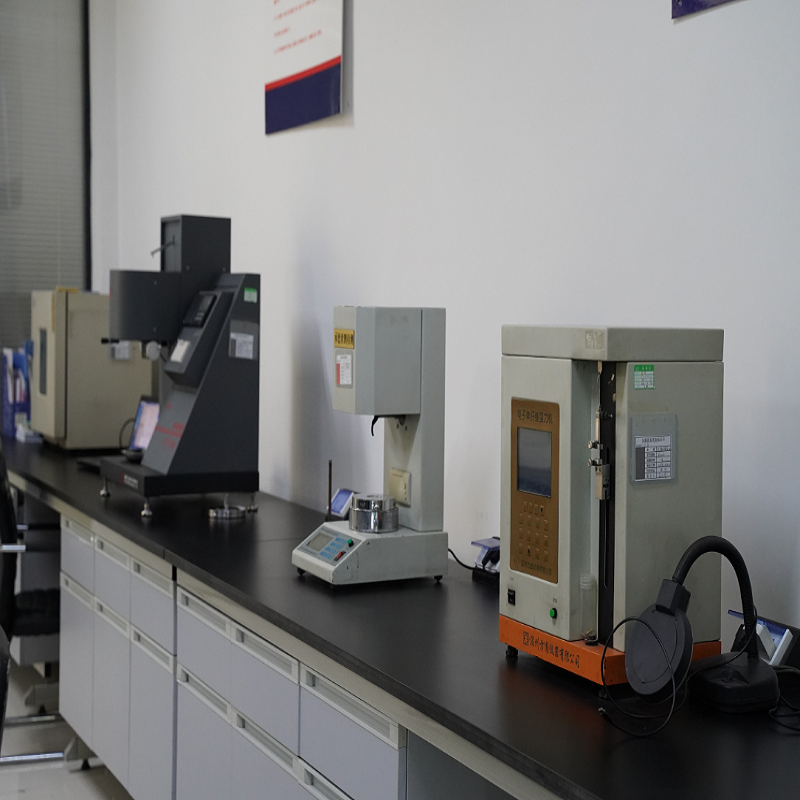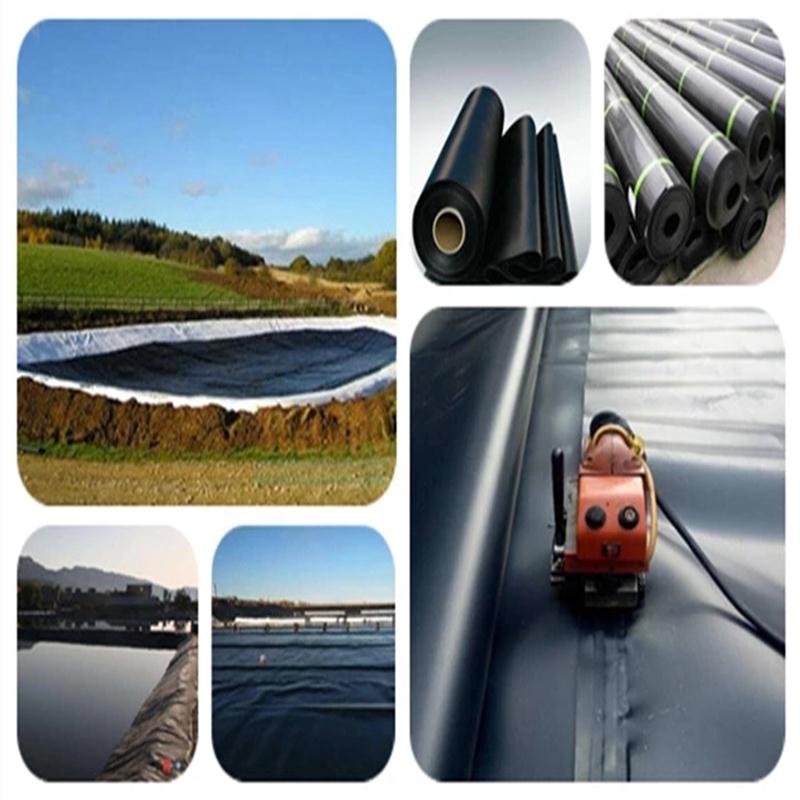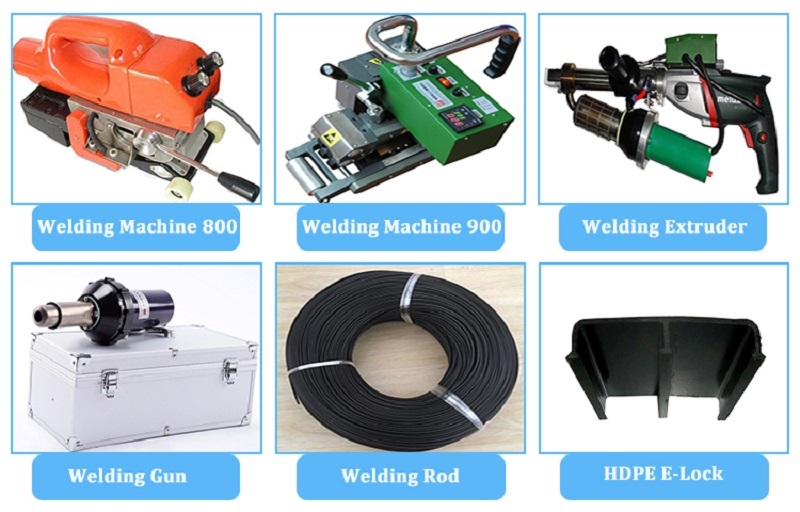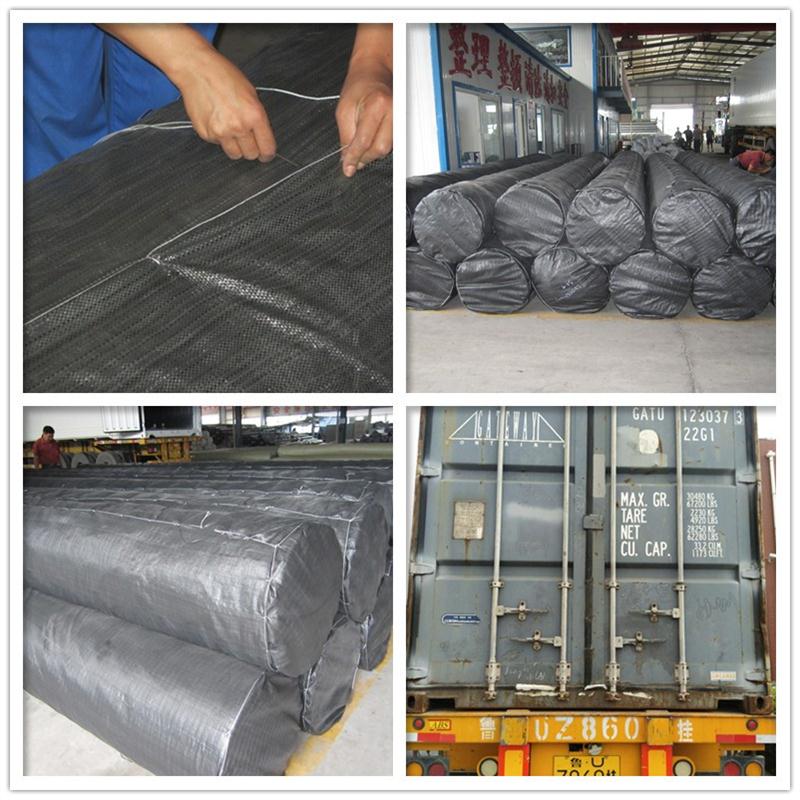 Tinhy products include composite geomembrane, Hdpe Fish Farm Pond Liner, Hdpe Dam Liner, Thermally Inactive Reflective Liner, Plastic Drainage Board, Composite Drainage Sheet, Dimple Drainage Sheet. Being the factory, we can supply the suitable products according to your demands. Ddifferent product has different MOQ, please tell me which one you need. We will provide the best products and services.
Contact:

FAQ
1. Q: What's about your production capacity?
A: We produce 10 x 40ft container per day for geomembrane.
2. Q: How about your delivery time?
A: Within 7-14 days after deposit, we always deliver the goods according to customer's requirement.
3. Q: What's about the minimum order quantity?
A: The MOQ is 5000m2, customer can mix different sizes in one 20GP. We suggest at least 20GP,as by our exporting experience, 20GP container sea freight is more economic.
4. Q: How about quality guarantee of your tires?
A:1) Material Purchase Control. Our Material are imported from Iran and Saudi Arabia. Those country specializing in better raw material.
2) Advanced production equipment, producing ASTM specification data.
4)We could provide you TRI or BTTG test report if you need.
5. Q: Do you have stock?
A: All tires we send to customers are new tires. We don't have any stock to ensure customers use best new tires and new patterns.
6. Q: Terms of payment
A: 1). First time cooperation, we can accept 30% TT deposit, the balance should be paid against copy of B/L within 10 days.
2). By irrevocable LC at sight.
7. Q: What certificates do you have?
A: CE, ISO, SGS, TRI, BTTG, MSDS
Website: http://www.chinatinhy.com